EMERGENCY INFORMATION
**Click here for current Hurricane Irma recovery resources**
**Important information regarding debris management**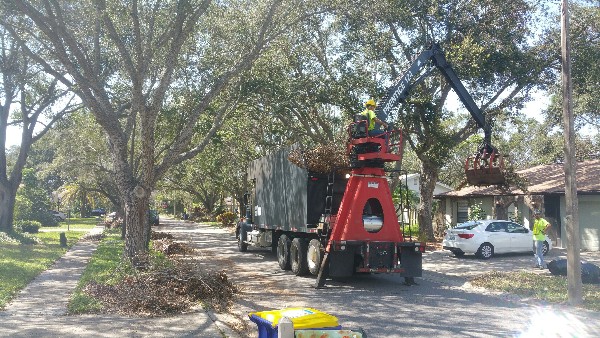 **Florida residents impacted by Hurricane Irma may register for FEMA assistance**
Survivors with losses due to Hurricane Irma in Charlotte, Collier, Hillsborough, Lee, Manatee, Miami-Dade, Monroe, Pinellas, and Sarasota Counties may now register for disaster assistance from the Federal Emergency Management Agency, according to state and federal officials.
Individuals can register online at www.DisasterAssistance.gov , through the FEMA App or by calling 1-800-621-FEMA (3362). The toll-free telephone numbers will operate from 7 a.m. to 11 p.m. EDT seven days a week until further notice.
Click here for Disaster Survivor Application Checklist:
For more detailed information, please click on this link:
https://www.fema.gov/news-release/2017/09/11/florida-residents-impacted-hurricane-irma-may-register-fema-assistance
**Please unshutter your homes**
Unshutter Your Homes!
The City of Seminole Fire Rescue Department urges you to remove the hurricane shutters and protective coverings over your doors and window if you have not already done so. This is the advice from fire officials who say leaving your home shuttered could pose a potentially deadly fire hazard.
"All residential rooms are required to have two points of egress," said Seminole Fire Chief, Heather Burford. "If there is a fire in your home, windows are an important way out. Doors and windows covered or protected from Hurricane Irma should now be uncovered." The City's firefighters follow a "vent, enter, search" protocol, which means that they will enter room-by-room and search to ensure everyone is out of the burning structure. Shuttered and boarded-up windows can hinder this process, says Chief Burford
"A fire inside a home with shuttered windows may not be visible until it is too late," said Chief Burford "It can delay firefighters trying to enter a home that is on fire."
Pinellas County Emergency Bulletins
For Shelter information, Sandbags,School Closings or other relevant Disaster Information please call:
Pinellas County, Citizen Information Center (PC- CIC): 727-464-4333
For City of Seminole Specific information please call:
City of Seminole, Citizen Information Center ( SE-CIC): 727-393-8712
(Not always activated, if no answer please contact the Pinellas County CIC phone number listed above.)
City of Seminole Proclamation: Declaration of State of Local Emergency and Enforcement of Resolution No. 03-2017
City of Seminole Resolution No. 03-2017
Seminole City Hall, 9199 113th St N Seminole, FL 33772 Main: 727-391-0204 Fax: 727-391-5458